In 2020, Stefan, Head of Customer Success at Clerk.io, and Robert, Ecommerce Manager at Executive Shaving, co-hosted a 45-minute webinar about merchandising. This webinar touches on the definition and benefits of e-commerce merchandising, and it also presents 9 real-life examples of how to boost your business with it.
What is e-commerce merchandising?
E-commerce merchandising (or e-merchandising) refers to the process of choosing and presenting the right product at the right time, in the right place and quantity, as well as at the right price with the right content to maximize sales💰. It's essentially translating an in-store shopping experience online by strategically displaying certain products on a website to best promote them to consumers.
As the following chart presents, Clerk's merchandising is a powerful partner to other products, such as search, recommendations, and email. While Clerk's other products are thoroughly rooted in AI-driven automation, merchandising allows e-commerce owners to have control over which results should be presented to their customers.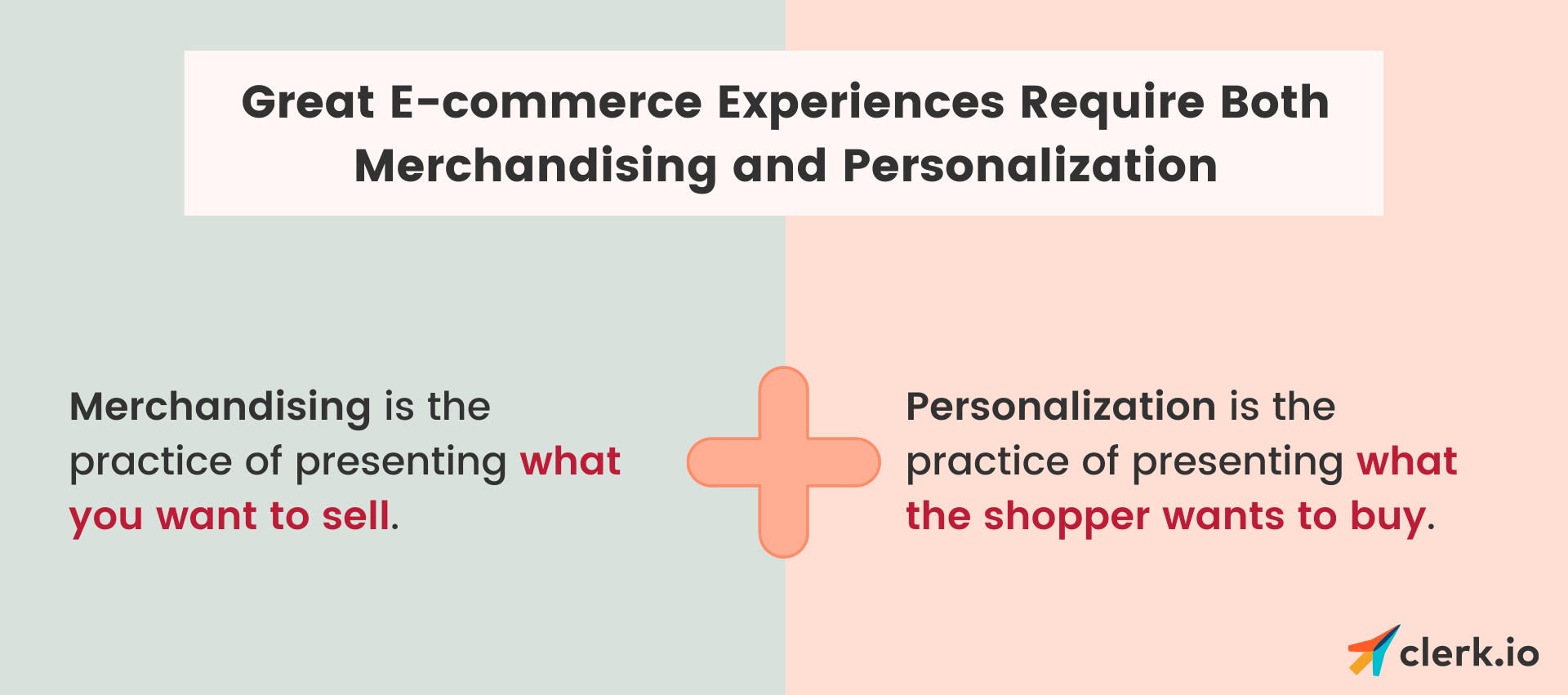 Why should your webshop use merchandising?
Since merchandising is all about contributing to selling, the ultimate benefit of using merchandising is to maximize your business's sales and profits.
Besides, successful merchandising can help create a seamless shopping experience for customers, significantly improving their CX (customer experience) and effectively guiding them to the final purchase completion.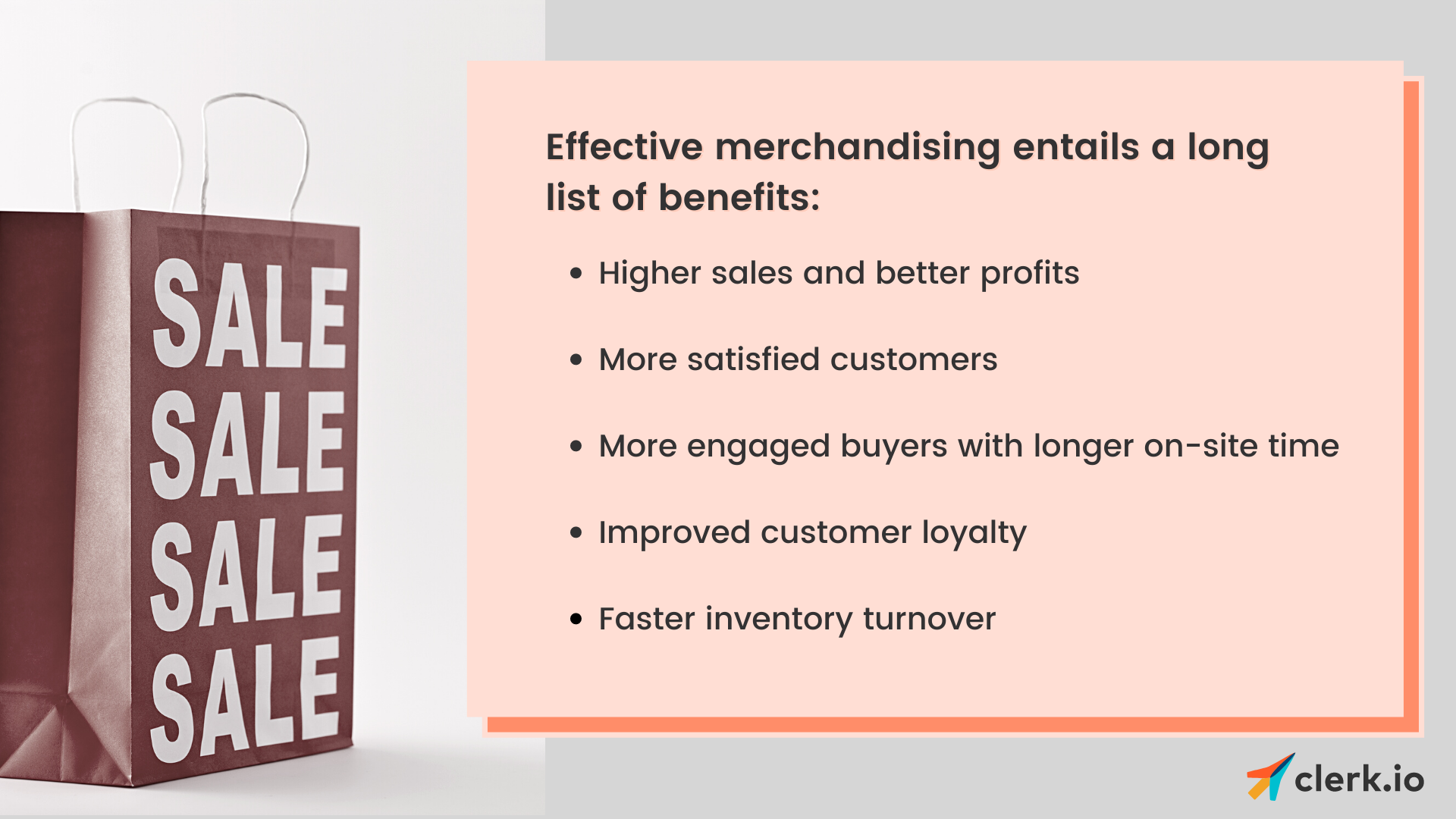 Examples of powerful merchandising
Below are two real-life examples of how to use Clerk Merchandising for growing sales and profits:
Boost on sale items
It's not uncommon that your webshop will run sales from time to time throughout the year. As a result, many DTC (direct to customer) brands use Clerk's merchandising functionality to boost their products that are on sale 🚀.
One good example is from the Danish brand, Pilgrim. Pilgrim is a fashion jewelry design brand with both a physical and online international presence. As the figure below displays, when customers search for "necklace," Pilgrim gives a boost to sale items by highlighting them in the search results.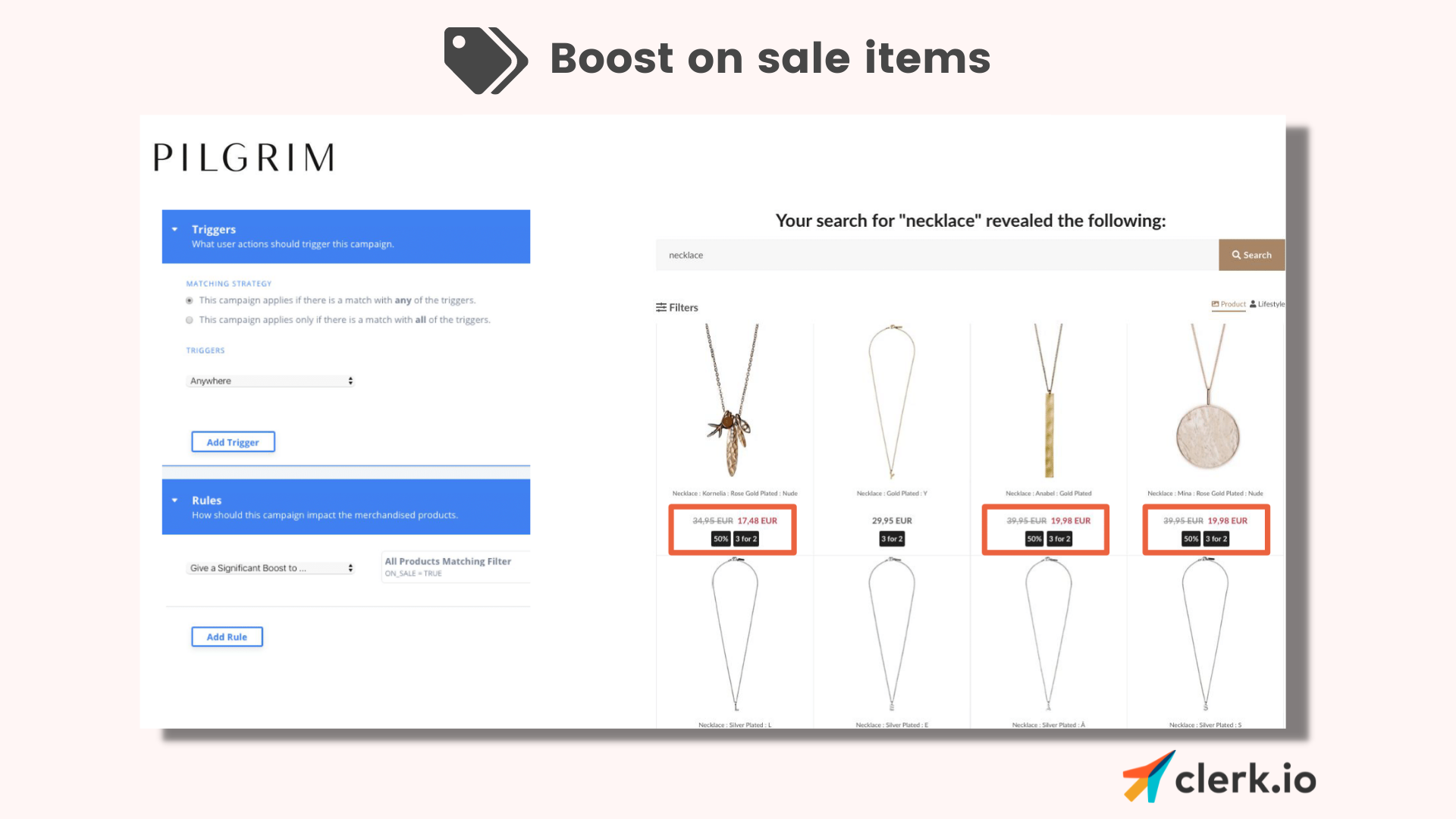 Prioritize high-margin products
The benefit of prioritizing high-margin products is crystal clear 🔮: Your business can make more money by selling those!
Many e-commerce shops nowadays have massive catalogs. Clerk's merchandising feature makes it possible to make sure that high-margin products receive more exposure and views from customers across search and recommendations. The example below is from Executive Shaving, the largest UK online shaving store, and shows how Clerk's backend can be configured to give high-margin products more visibility in site search results.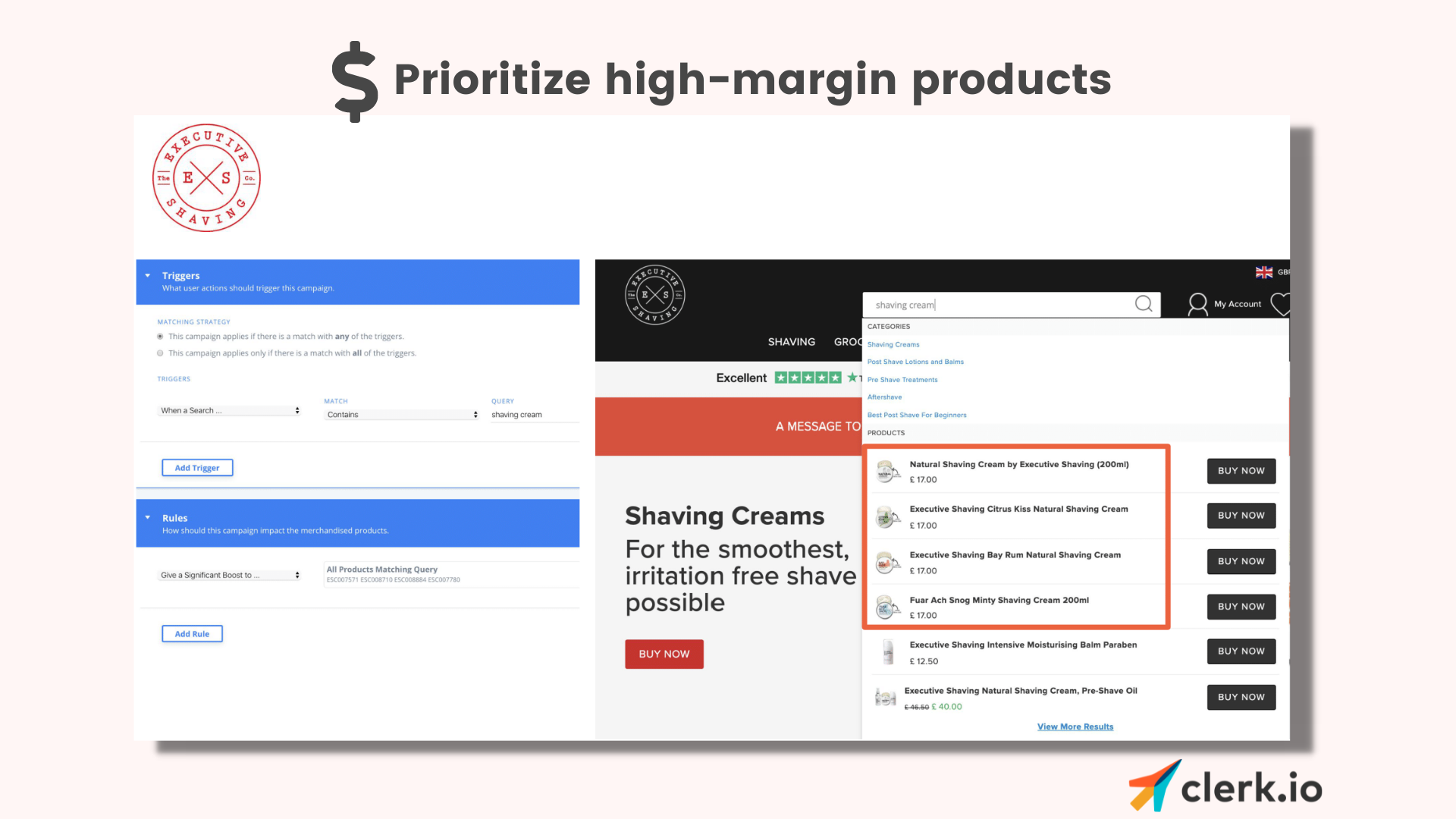 To learn more on the other 7 powerful merchandising examples, watch the webinar above.
🏆 Clerk achieved to be winning leaders amongst merchandising software, according to G2's newly released Spring 2021 Reports.
Talk to one of our specialists today to learn more about how Clerk's award-winning merchandising services can help your business achieve higher sales and better profits: