Reviews are a critical part of any e-commerce business. Good reviews, of course, are always preferred but negative ones can add as much value to your business. The world of e-commerce has evolved into an unstoppable source of instant gratification for the shopping obsessed as much as for the not so obsessed. I'm not here to bash anyone for that. I mean, there are 1.79 billion online shoppers in 2018, and that number is expected to reach 2.14 billion by 2021. I'd say there's a lot of us feeding off of the dopamine drip.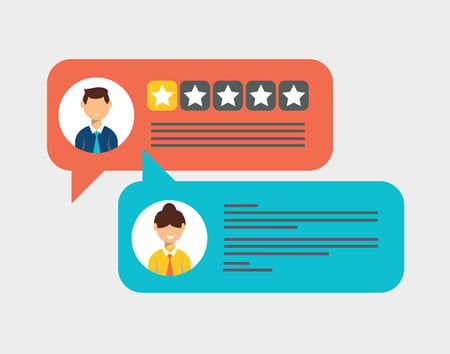 The point I want make is that with e-commerce being as ubiquitous a practice as regular shopping in brick and mortar stores, buyers now rely heavily on customer reviews when considering a purchase, much the same way they relied on word of mouth recommendations in the past. Except now product reviews are easily accessible and definitely have a stronger influence over buyers. Nearly everyone (93%) is influenced by reviews, and no less than 58% of people look at reviews online on a weekly basis. Some even put just as much value in customer reviews as they do on ones from friends and family members.
Bad reviews are good
Too many bad reviews aren't good for business. That's clear enough. But a couple here and there aren't a problem and most people appreciate them because they add authenticity. It all comes down to how you handle the situation. Resolve the customer's problem in a helpful way that makes them feel understood. Not only is it an ideal way to display your customer service skills but it also helps how other customers perceive you.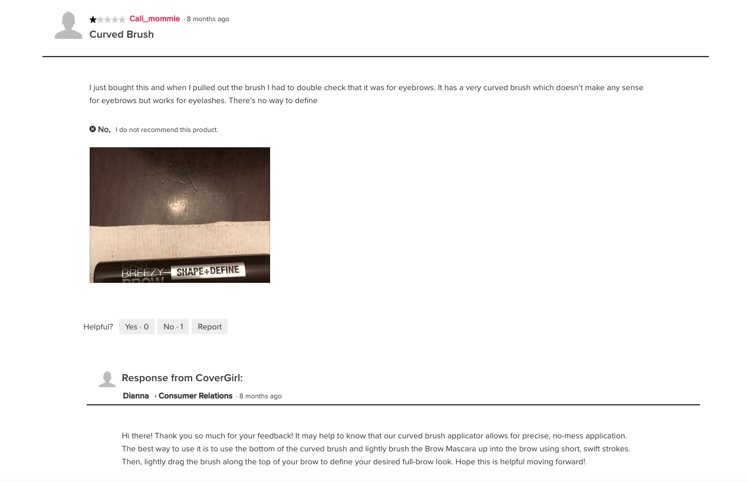 This goes a long way because customers don't like to be hassled. If you present your business as a company dedicated to offering the best customer experience, people are more likely to buy from you. In fact, 68% of people say they are willing to pay more for a product if they are guaranteed a good experience.
Quality over quantity
I'm sure you understand the impact reviews can on your business. When correctly utilized, reviews can really add to conversion rates and sales increases. Now, it's not about having a high number of reviews that offer absolutely nothing of value to another customer's shopping journey. Many people (82%) say the content of a review has convinced them to finalize a purchase. It's much better to have a few solid reviews than too many nonsensical ones.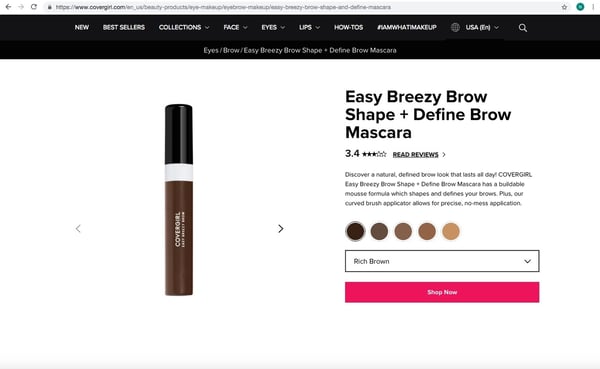 To encourage customers to review a product, you must make it easy for them. The option to leave a review must be in plain view and as smooth to get through as it can be. The way Covergirl displays their review button on their website cannot be missed.
Your SEO will be transformed
This is one of the best things about reviews. User generated content means that there's fresh original words for search engines to be able to improve your ranking. Plus, whatever the reviewer says, is likely what people like them are typing into search engines as well. Meaning that your ranking based on long-tailed keyword searches will increase.
How often do we search "(product name) reviews"? I know I do it all the time. Do you know why? Because I, like most people, trust reviews from other users. The reviews on your website will help you attract this particular kind of traffic.
Reviews—real, insightful reviews from real customers—are critical to any business. Treat your customers well and they will good to you.
Try Clerk.io's 7-day free trial and see how we can help your webshop.