Spring hasn't sprung yet but its arrival is imminent and with that many online retailers find that they need to change products. To shed their winter coat and bring in a new one.
For your e-commerce there are successful ways to clear out your unwanted inventory. So here are some tips on how to spring clean your business!
Switch it up
Everyone and I mean everyone loves a good deal. What they don't love to see is the same thing every time they visit your webshop. Switch up your deals and promotions in order to lock down the interest of your consumers. No one likes being bored!
Some hints;
Try personalise your offers. Everyone likes to feel special and to kill two birds with one stone, try increase the discount on your sales. You can get rid of stock you're wanting gone while still driving sales.
Offer a discount for a review. Your loyal consumer will be very happy to get a bargain while you're being helped by having a review bring in more traffic. It's a win-win.
Let Clerk.io help you out on the personalisation of your webshop
Navigation
How is easy is to navigate through your site? Do your consumers find it difficult or easy to find the products they're looking for? In order to "spring clean" every inch of your site, you should utilise every product you've got on there.
Make connections between products. So when a consumer looks at what they want to buy, they can easily add another thing to their basket because it goes hand-in-hand with the original thing they intended to purchase. Clerk.io can give your ecommerce a boost by helping you out with recommendations.
Streamline Checkout
This is all well and good but the final step of a spring clean that see's results is an easy checkout. Give your consumers an incentive to buy more - 24% of shoppers are willing to spend a little more to qualify for things such as free shipping. Make it as easy as possible and a guaranteed increase in sales is coming your way this spring.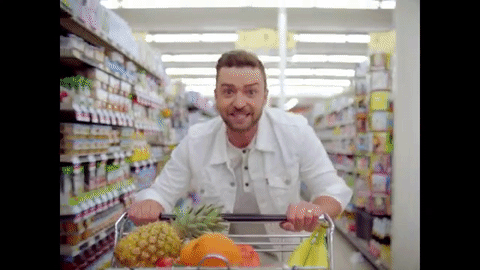 Though it can be difficult to give your e-commerce that well needed spring clean, it's an essential part to keep up to this once-a-year checkup in order to see a result in sales. Give these tips a go on your webshop and don't hold your business back from experiencing greater traffic and conversions.
Let Clerk.io give you a hand!