When I was a kid, I clearly remember going to the supermarket with my mum. I always felt super happy when I managed to convince her to get me a sweet at the counter. Since then I have been fascinated by those little impulse purchases and how they work. In a brick and mortar shop is quite straightforward, they are just simply there. They are close to the counter and conveniently on your view and also they won't break your bank.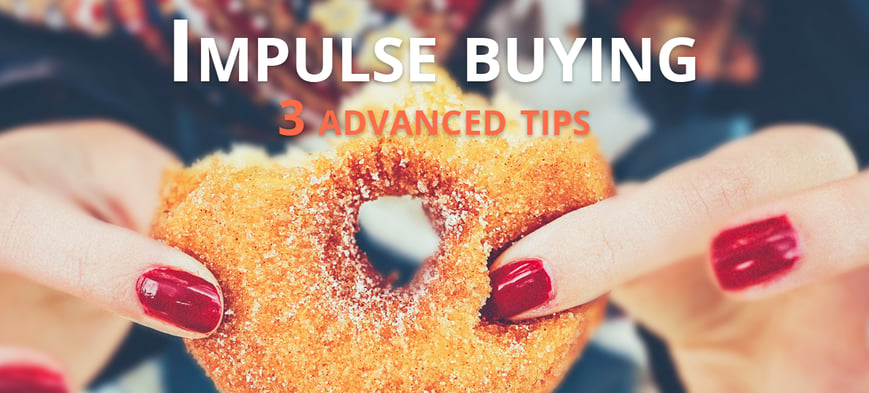 On the surface, impulse purchases seem like irrelevant little sales however that would not be further from the truth. Statistically speaking, most of the studies talk about around 80% of the buyers tend to succumb to the impulse buying.
For a while impulse buying was the exclusive domain of the retail stores, as they were the first ones to study the customer buying behavior. That is not true anymore. E-tailers have moved into the personal selling and conquered the online shopping impulse buying. UIE found out that around 40% of the online buyers have succumbed to the impulse buying.
So what can you do to increase your impulse buying on your webshop?
Personal recommendations
Online customers are savvy they come to your site to get exactly what they need, but does the purchase have to stop there? We think not, nowadays there are tools that automatically analyze their behavior and give relevant recommendations, completely personalized. So instead of suggesting sweets to a diabetic, they propose the stevia. There is nothing more accurate than the online personalization when implemented the right way.
Learn about Clerk.io recommendation and see if it's right for you
Add to Basket suggestions
One of the steps most often forgotten is what happens when you add an item to the bag. At that point, the shopper tends to get lost in limbo either redirected to the basket or left on the product page. What is the advantage of that? If instead of that the customer is sent to a landing page where they can find the confirmation of their addition and a full list of suggestions to continue shopping, the likelihood of they converting or being upsold increases exponentially.
That simple implementation has brought success to many online retailers as it targets directly the impulse decision making.
Counter items online
When the customer has decided and it is about to pay, there is a perfect opportunity for the equivalent of the chocolate at the counter. How do we do that? Price filtered suggestions. Imagine that you are about to pay and you are simply tempted by that little trinket, it is not expensive and matches your desires to perfection. Hard to say no, right?
Right there you can see the power of personalization, instead of the chocolate at the counter hoping that would tempt the ones passing by, you have relevant items that your shoppers are going to completely love.
Learn more about online shopping personalization.